About Practitioner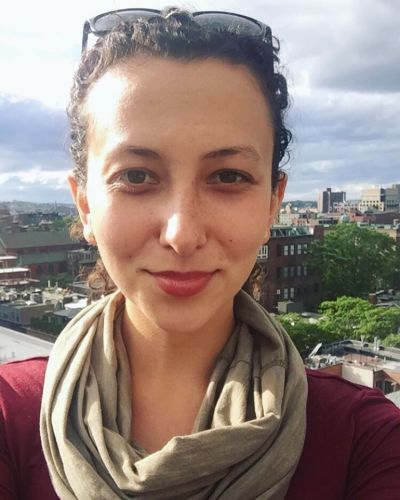 "As a massage therapist, I help facilitate health within the body so that clients may find peace within themselves. I entered this field because I believe in the power of positive touch. Massage has the ability to soothe the body, mind, and soul. It is healthcare for the whole self."
-Meredith Green
The global healer, Meredith has traversed the globe practicing and studing massage. From learning and working in the shadow of the Himalayas to setting up a job training program for blind massage students in Nepal to studing plant medicine in the Spanish countryside. Meredith continues to travel far and wide to bring healing touch to her clients.
A Connecticut native, she has been living in Boston for six years. In her free time she enjoys scuplting, practicing martial arts, drinking tea, and hiking. Meredith believes in bettering one's community and has volunteered with Dana Farber and local organizations offering support to survivors of domestic abuse. She has found peace through massage and aims to share that peace with her clients.
Instituted trade program for visually impaired and differently abled students in Pokhara, Nepal 2017
Licensed Massage Therapist in Massachusetts

Graduated from Cortiva Institute of Massage, 2015

Certificate in Oncology Massage, 2016

Member of the American Massage Therapy Association